Prep time: 1 hour 20 minutes
Ingredients
2 lb. beef (sirloin, rump or tenderloin), cubed
2 green bell peppers, cubed into bite sized pieces
FOR BEEF SKEWER MARINADE
6 cloves of garlic
1/2 cup olive oil
1 onion
6 bay leaves
Juice of 4 lemons
1/2 tablespoon ground black pepper
1 teaspoon salt
1 teaspoon lemon zest
Instructions
Mix all the marinade ingredients together and blend, or finely chop all ingredients.
Cut beef into cubes and mix with marinade. Place in the fridge and leave to marinade for at least 1 hour, but preferably overnight.
Take meat out of the fridge 30 minutes before cooking to bring it to room temperature.
Thread the marinated beef cubes onto skewers with a piece of green bell pepper in between every piece of meat.
Cook beef skewers over high heat for about 2 minutes or until edges have browned. Cooking time will depend on how big beef cubes are.
If unsure about whether meat is cooked or not, remove a piece of meat from the skewer, then cut to check.
Let the beef skewers rest for 5-10 minutes, then serve.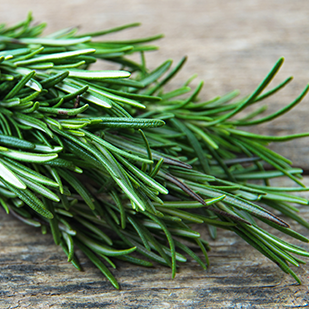 Tip 01
Use rosemary stems as skewers for the meat. This will give the beef skewers a lovely, herby flavor once cooked.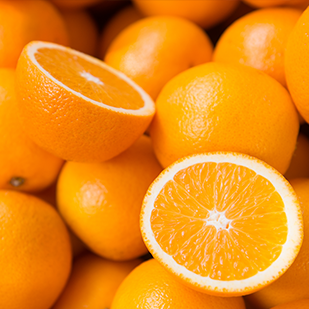 Tip 02
Replace the lemon in the recipe with orange, for a sweeter, less tangy version of this dish.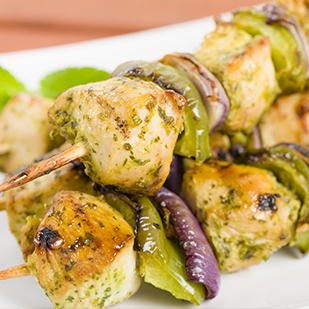 Tip 03
Replace the beef cubes with chicken breast cubes, for a lighter version of this dish.