Ingredients
1 medium red onion, peeled and roughly chopped
1 medium yellow pepper, diced
1 cup whole kernel corn
2 spring onion stalks, chopped
½ large zuchinni, grated
1 can (15 oz) chickpeas
1 large tomato, chopped into quarters
1 small avocado, skin removed
½ tablespoon garlic powder
½ tablespoon dried Italian herbs
1 teaspoon ground paprika
salt and pepper, to taste
1-1/2 cups oat flour
coconut oil, for grilling
Instructions
In a large bowl, combine the red onion, yellow pepper, corn, onion and baby marrow. Mix well and set aside.
Add the chickpeas, tomato, avocado, and herbs into a high-speed food processor and pulse until smooth and blended thoroughly.
Pour mixture into the vegetables and mix until well combined.
Slowly start adding the oat flour, ½ cup at a time, until the mixture holds its shape when moulded into round patties.
Once you're happy with the mixture's consistency, mould between 4-6 patties (depending on what size you prefer). Place to the side.
Heat the grill and brush with coconut oil, make sure there's enough so your patties don't stick.
Place patties on the grill and close lid. Cook for 3-5 minutes, or until well-browned on the underside. Reduce heat if they are browning too quickly.
Once cooked, flip the patties gently and cook on the other side for another 3-5 minutes.
Remove patties from grill and let them cool slightly.
Serve burgers with your favorite buns, dressings and sides. Enjoy with family and friends.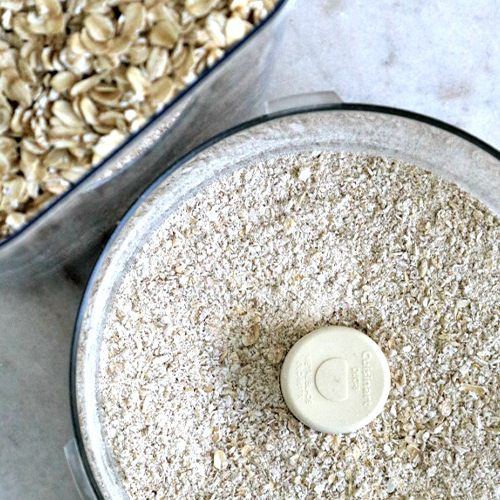 Tip 01
Don't have oat flour? Make it! Grind 2 cups of old-fashioned oats in a food processor and blend until it resembles a fine, flour-like powder.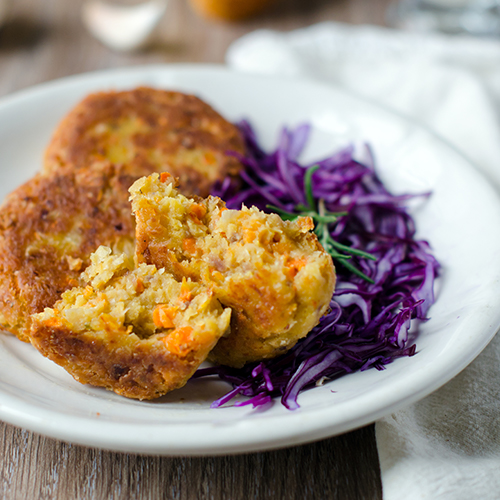 Tip 02
Easy does it. Vegan homemade patties won't be as firm as meat ones, so be sure to flip them slowly so that they keep their shape and don't fall apart.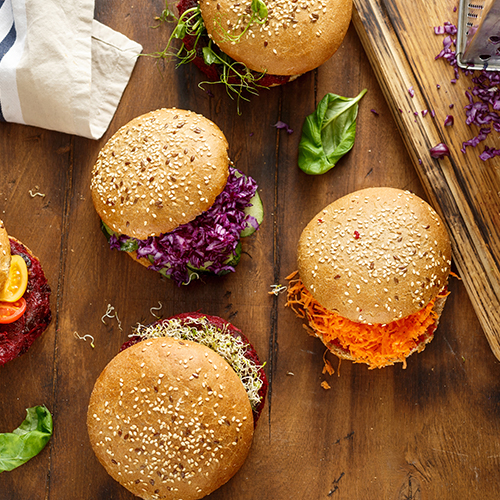 Tip 03
Want ideas for burger toppings? Try adding shredded cabbage, avocado slices, leafy greens, caramelized onions and spicy mayo for a healthy, flavorsome kick!