Ingredients
2.25 lbs lamb cut into cubes
4 cloves fresh garlic
1 handful fresh mint
1 small branch fresh rosemary
2 lemons
2 - 6 fresh chilies (according to your taste)
50ml olive oil
salt and pepper, to taste
skewers

Instructions
Crush or finely chop the garlic.
Squeeze the lemons.
Finely chop the herbs and chilies.
In a sealable container, combine the above ingredients with the olive oil.
Add the lamb cubes.
Shake vigorously.
Turn on the grill to start getting hot.
Slide the meat onto skewers.
On a nice hot grill, cook for 3 - 4 minutes on each side.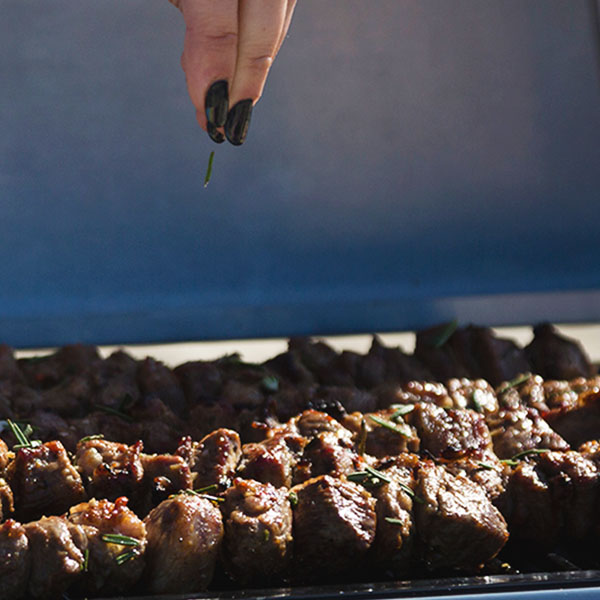 Tip 01
If you are using wooden skewers, soak in water before putting the meat on them. This will stop them from catching alight on the grill.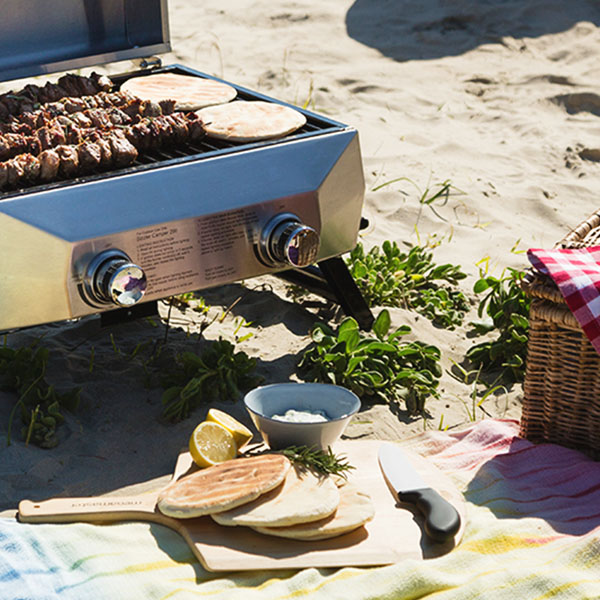 Tip 02
Make your meat go further by alternating blocks of meat with chunks of quick cooking vegetables, such as baby marrow and baby onions.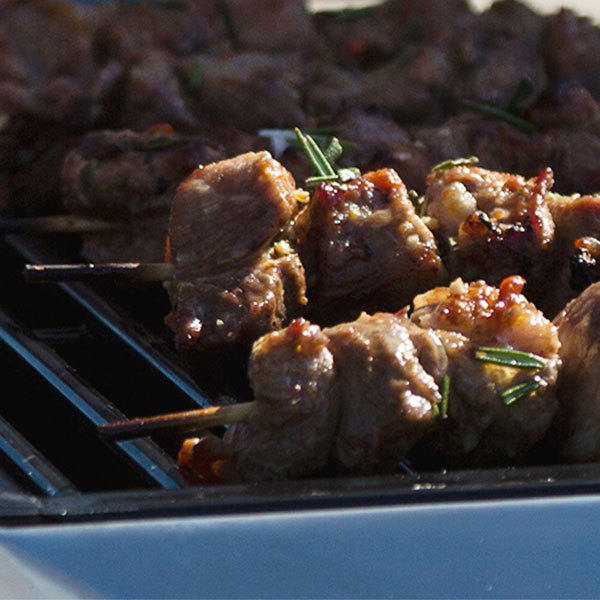 Tip 03
These are great when grilling away from home because you don't need a plate.