Ingredients
Shrimp Tortillas
2.25 lbs shrimps, deveined and tails removed
1 lbs mozzarella, grated
2 tablespoons butter
6 flour tortillas, warmed
9 oz sour cream
shredded Iceberg lettuce
sliced red onion
lime wedges
Salsa
2 mangos, seeded and diced
2 avocados, peeled, pitted and diced
fresh chives, chopped
1 habanero pepper, seeded and chopped
2 tablespoons fresh coriander, chopped
2 tablespoons apple cider vinegar
salt and pepper

Instructions
In a mixing bowl, combine all the ingredients for the salsa.
Preheat the Plancha to medium heat and add the butter and shrimp.
Season with salt and pepper, and sprinkle the grated mozzarella cheese over the shrimps to keep it all together.
Cook the shrimps until they are nice and pink, about 2 minutes a side.
Warm up the tortillas, spread them with sour cream.
Add the shredded lettuce and slices of red onion.
Add the grilled shrimps, cheese and cover with the mango salsa.
Serve with lime wedges and an ice cold beer!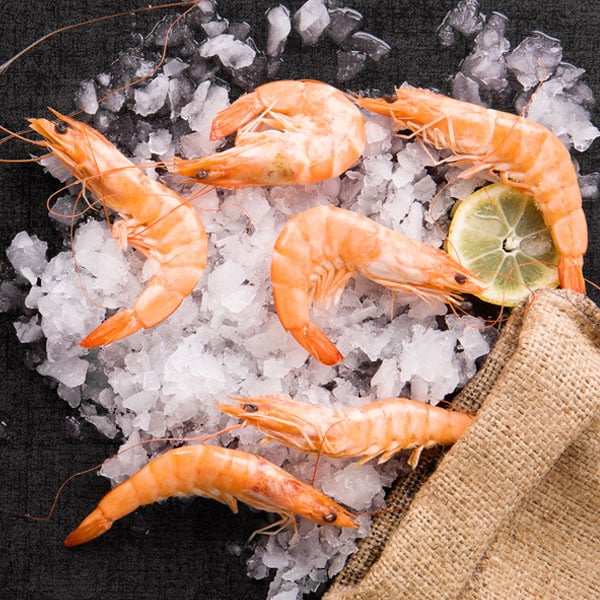 Tip 01
Make sure your shrimps are fresh, this makes a big difference!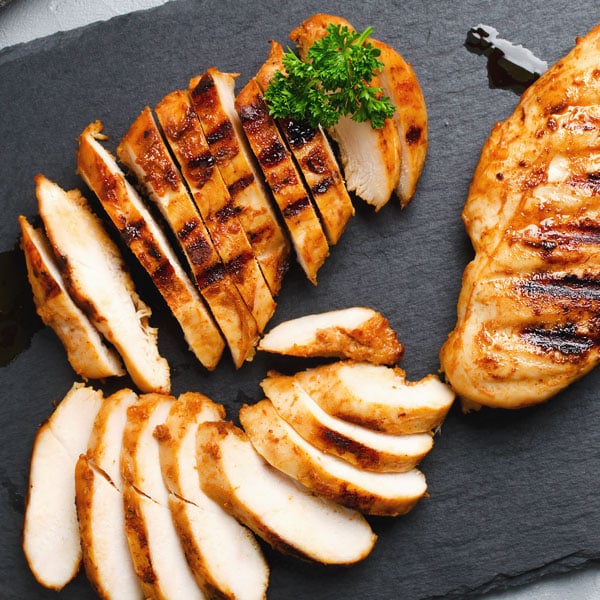 Tip 02
You can use fresh fish cubed, squid or pieces of chicken in order to substitute the shrimps.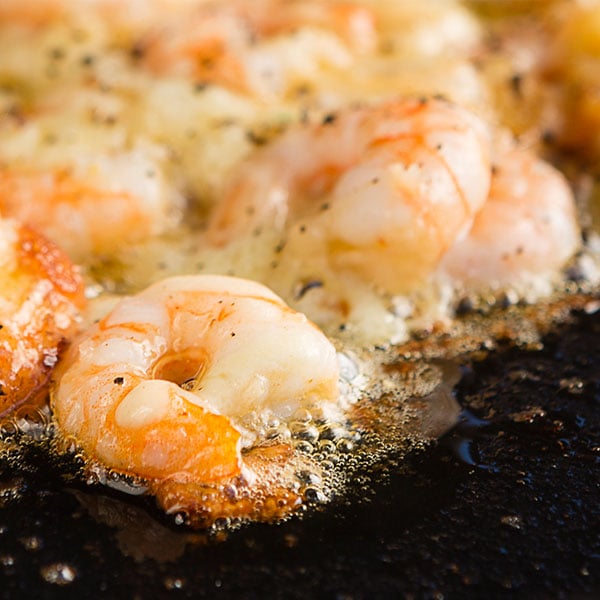 Tip 03
Serve them straight off the grill to get the stringy cheesy bites!