Ingredients
1 lb. ground beef (70% beef to 30% fat ratio)
2 cloves garlic, crushed
1 teaspoon salt
1 tablespoon ground pepper
2 tablespoons cooking oil
FOR TOPPINGS
8 slices of American cheese
1 jalapeno pepper, diced (optional)
1 onion, sliced
1 tomato, sliced
Instructions
Mix the ground beef with the garlic, salt and ground pepper. Using your hands, divide into four balls and then gently flatten into patties. Avoid overworking the meat, as this will result in dense patties. Brush them with cooking oil.
Heat your

Megamaster grill

up to medium heat.
Add a little bit of cooking oil to the cooking surface, then place patties on the griddle.
For authentic, smash burger-style patties, use a spatula to press patties flat on the griddle.
Cook patties for about 2 minutes, or until the edges are brown.
Flip burgers and add two slices of cheese to each patty. Cook 1 minute for medium rare or 2 minutes for medium patties.
Serve straight from the grill with toppings of choice.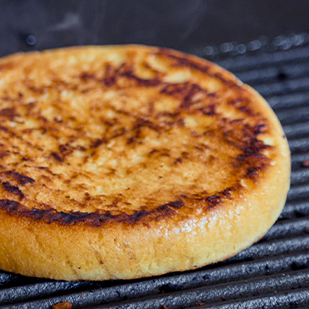 Tip 01
Slice buns and spread with butter, then toast on the griddle for extra texture and flavor with your cheese burger.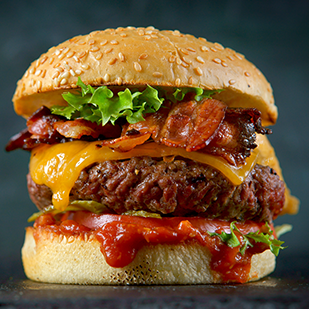 Tip 02
Turn up that cheese burger flavor by adding more slices of cheese and crispy bacon fried on the griddle with the patties.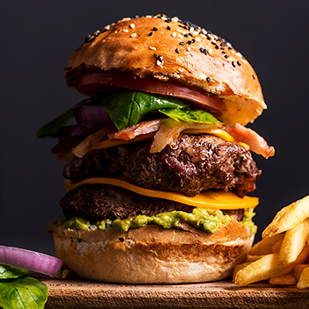 Tip 03
One pound equals four patties, so add another pound and make doubles!