Ingredients
3 cups all-purpose flour
7 teaspoons baking powder
2 ½ cups milk
6 tablespoons butter, melted
2 tablespoons sugar
1 ½ teaspoons salt
2 eggs
Chocolate chips
FOR TOPPINGS, OPTIONAL
Syrup
Fresh blueberries
Sliced banana
Cinnamon
Whipped cream
Pecan nuts
Instructions
Sift flour, baking powder, salt and sugar together in a large bowl.
Make a well in the center and pour in all the wet ingredients. Mix until smooth.
Heat your Megamaster 2 Burner Tabletop Griddle Gas Grill to medium heat and scoop batter onto the griddle, using ¼ cup of batter for each pancake.
Sprinkle batter with chocolate chips as soon as you see bubbles forming, then flip.
Serve hot with toppings of your choice.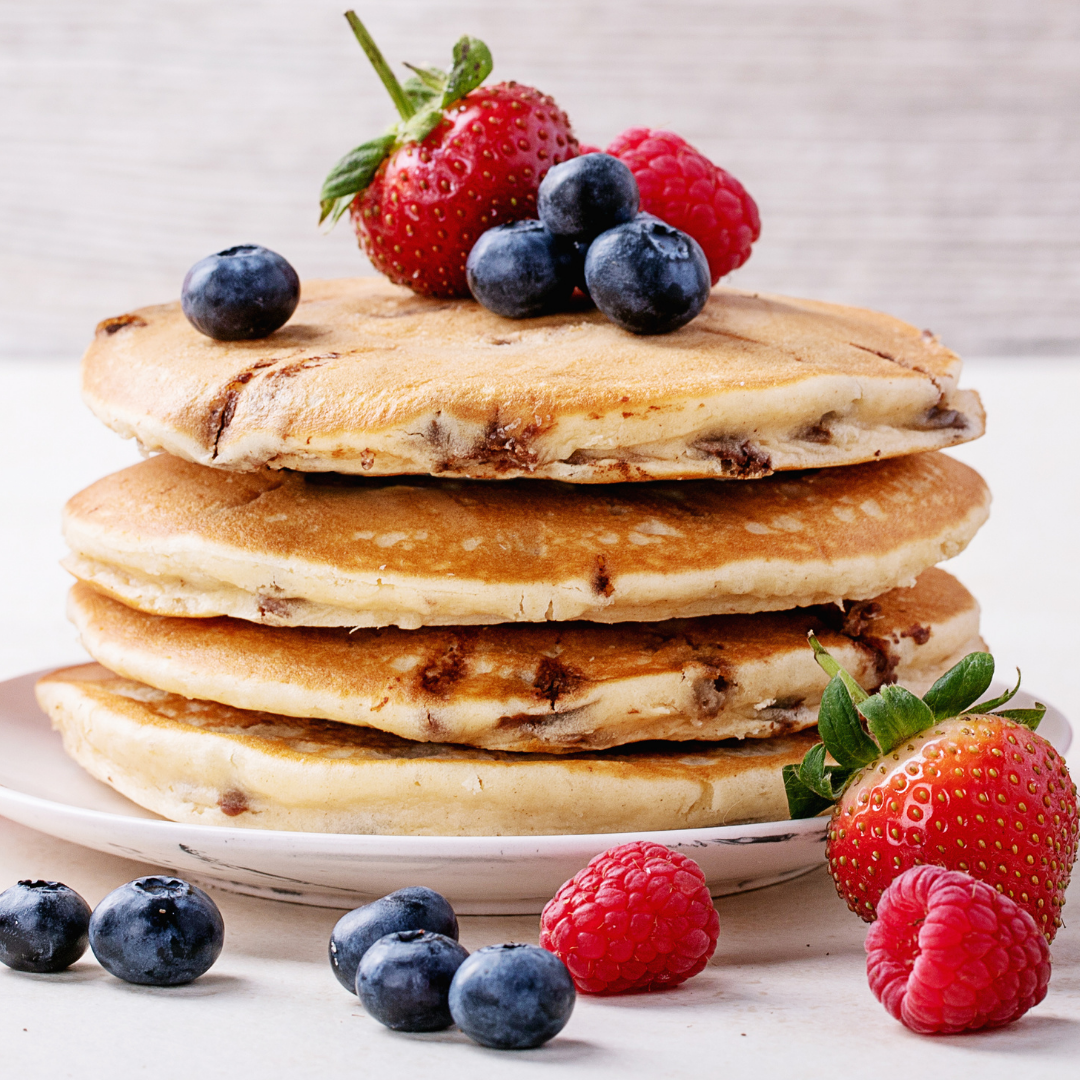 Tip 01
Experiment with different flavor combinations by adding fresh blueberries, white chocolate or caramel chips.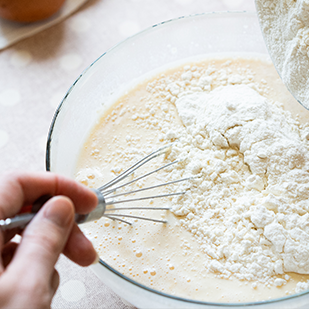 Tip 02
If you find your pancakes are a little too thin, thicken them up by sifting in an extra tablespoon of flour.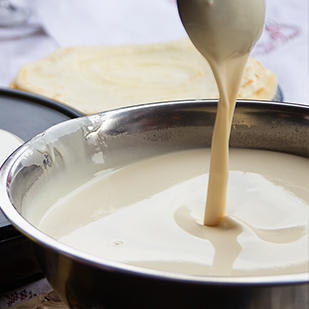 Tip 03
This batter can be prepared ahead of time. Simply leave out the baking powder and add it just before you want to cook the chocolate chip pancakes.